Skip to content
Skip to navigation menu
Browsing at:
Builders Warehouse Lusaka East
Now open
Bosch Heat Gun 1800W GHG 180
719168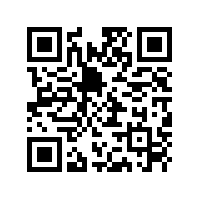 View on mobileScan the QR code to open this page on your mobile phone
Power tools
Bosch Heat Gun 1800W GHG 180
• Control, airflow: 3-stage.
• Powerful: 1800 W with a 3-stage temperature selection at 60/350/550C for various applications.
• Durable: Tested at Bosch standards to ensure 500 hrs of continuous operation.
• 100% safe: Overheat protection to ensure user is safe in case of airflow blockage.
• Heating time: 1 minute.
warranty and guarantee exceptions
We repair free of charge defects of the tool that have been caused evidently by material faults or production errors within the warranty period. Defects of the tool that are attributed to ignorance of operating instructions, to applications not in accordance with the intended use, to abnormal environmental factors, to extraneous operating conditions, to overloading or to improperly performed maintenance or cleaning. Defects of the tool that are caused by use of defective and unsuitable accessories or spare parts which are not Bosch original. I n the event of a defect covered by this warranty we will remove this defect free of charge by measures of our choice: either the defective tool will be repaired or exchanged against a new possibly later model. Exchanged tools or parts will pass into our property. Please note that for users safety protection non-repairable tools will not be reassembled. The warranty claim only applies during the warranty period. For this the tool in question together with the original proof of purchase stating the appointed service centre.
This heat gun is not intended for use by children or persons with physical, sensory or mental limitations or a lack of experience or knowledge. This heat gun can be used by children aged 8 or older and by persons who have physical, sensory or mental limitations or a lack of experience or knowledge if a person responsible for their safety supervises them or has instructed them in the safe operation of the heat gun and they understand the associated dangers. Handle the power tool with care. The power tool produces intense heat which increases the risk of fire and explosion.
Store out of reach of children, in original packaging and in cool dry conditions
There are currently no reviews for this product