Skip to content
Skip to navigation menu
BLACK+DECKER ST1823GWC18 String Trimmer and Blower Twin Pack (18V)
702355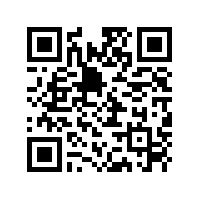 View on mobile Scan the QR code to open this page on your mobile phone
Garden tools
BLACK+DECKER ST1823GWC18 String Trimmer and Blower Twin Pack (18V)
Edge trimming
Garden cleaning
• The 18V cordless blower effortlessly clears leaves and cuttings from driveways, sidewalks, decks, garages.
• Blower air speed = 209 km/h.
• 18V string trimmer with a 25cm cutting swath for fast job completion over larger areas.
• Save time and increase productivity with the innovative (AFS) automatic line feed system which supplies a simple line feed automatically.
• Get accurate cuts every time with the trim and edge feature, convert from trimming to edging mode by simply twisting the pole.
• Lithium technology - 18V 1.5Ah Lithium battery for longer lasting fade free power without the hassle of a cord.
• Garden size: Small.
• Feed system; Automatic feed.
• Cutting width: 23cm.
• Edging facility: Edging guide.
• Line cutting speed: 9000rpm.
• Line supplied: 6m.
• Adjustable handle: No.
• Telescopic shaft: Yes.
• Sound pressure: 76db(A).
• Rotatable indicator: No.
• Blowing speed: 209km/h.
• Shredding fan: No.
• Carry strap: No.
• Sound power: 72db(A).
• Air volume: 80cfm.
• Air speed: 209km/h.
• Battery capacity: 1.5Ah.
• Battery included: 2.
• Battery type: Lithium-ion.
• Charging time: 225 min.
• Vibration: 1.5M/s².
• Weight: 2.05Kg (string trimmer), 1.7Kg (blower).
warranty and guarantee exceptions
Warranty will be void if the product not been used for its intended purposes. If it has been subjected to misuse or neglect or has sustained damage through foreign objects, substances or accidents.
Store in a garden shed or in a cool, dry place away from children and animals.
There are currently no reviews for this product