Skip to content
Skip to navigation menu
Browsing at:
Builders Warehouse Lusaka East
Now open
Bostik Marine Silicone Sealant - Clear (90ml)
12410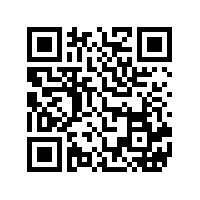 View on mobileScan the QR code to open this page on your mobile phone
Fillers and sealants
Bostik Marine Silicone Sealant - Clear (90ml)
• Excellent colour fastness – clear grades are non yellowing.
• Excellent UV resistance and abrasion resistance – long lasting durable bond.
• Flexible at temperatures as low as -50°C.
• Heat resistance up to +150°C.
• Moisture curing system; cure rate is unaffected by low ambient temperatures.
• Mould resistant – suitable for use in damp areas e.g. showers, bathrooms.
• Non-sag – can apply on vertical surfaces.
• Unaffected by alcohols, dilute acids and alkalis, soap and household detergents.
• Versatile, adheres to a wide variety of substrates.
• Waterproof.
• Suitable for external applications.
Harmful if swallowed, causes severe skin burns and eye damage.
When working with uncured BOSTIK MARINE, it is advisable to wear gloves in order to avoid direct contact with the skin. During curing, acetic acid is released. These vapours should not be inhaled for long periods or in high concentrations. Consequently, work in a ventilated area.
If BOSTIK MARINE comes in contact with skin or eyes, flush thoroughly and immediately with water. If irritation continues, seek medical attention.
Cured silicone rubber can be handled without any risk to health. Keep Bostik Marine out of reach of children.
BOSTIK MARINE has a shelf life of at least 12 months if stored in a cool (below 25°C), dry place in it's original moisture-tight container. If the material is kept beyond the recommended shelf life, it is not necessarily unusable, but a check should be performed to observe whether the product is still workable, apply-able and uncured.
There are currently no reviews for this product