Skip to content
Skip to navigation menu
Browsing at:
Builders Warehouse Lusaka East
Now open
Alcolin Woodmate - Beech (280ml)
12507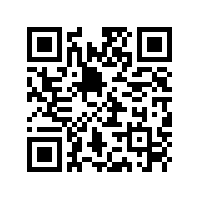 View on mobileScan the QR code to open this page on your mobile phone
Fillers and sealants
Alcolin Woodmate - Beech (280ml)
11m per cartridge for a 5mm x 5mm joint
100ml per 200 grams
• Excellent adhesion – bonds to most construction materials.
• Good flexibility and gap filling properties – ideal for joint sealing.
• Acrylic feature - can be varnished or painted.
• Silicone feature – excellent water-resistance and weatherability.
• Mildew resistant.
• Colour fast – does not darken.
• Low odour – can use in confined, poorly ventilated areas.
• Good chemical resistance - resistant to oils, weak alkali, weak acids, cleaning detergent.
• Substrate metal screws, fabricated wood, varnished wood, painted wood and seasoned timber.
When working with ALCOLIN WOODMATE, it is advisable to wear gloves in order to avoid direct contact with the skin. Although the product is non-toxic, safe handling practices should still be implemented to avoid irritating sensitive skin. If product comes in contact with skin or eyes, flush thoroughly and immediately with water. If irritation continues, seek medical attention. Keep ALCOLIN WOODMATE out of reach of children. Refer to our Material Safety Data Sheets for further toxicological information and comprehensive handling instructions.
ALCOLIN WOODMATE has a shelf life of at least 24 months if stored in a cool (below 25°C), dry place in its original moisture-tight container. If the material is kept beyond the recommended shelf life, it is not necessarily unusable, but a check should be performed to observe whether the product is still workable and uncured. To maximize the shelf life of the opened cartridge, it would be advisable to create an airtight environment. This can be achieved by removing the nozzle and wiping down the opening, placing a piece of plastic over it, and finally screwing the nozzle back on. Store in a cool environment.
There are currently no reviews for this product