Skip to content
Skip to navigation menu
Browsing at:
Builders Warehouse Lusaka East
Now open
Alcolin Contact Adhesive (5L)
11387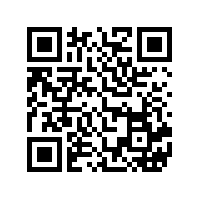 View on mobileScan the QR code to open this page on your mobile phone
Adhesives
• Excellent initial grab.
• Quick drying.
• High immediate bond strength.
• Ideal for quick repairs.
• Bonds a wide variety of similar and dissimilar substrates.
• Good brushability.
• Easy to apply.
• Good heat resistance.
• Good water resistance.
• Long green time – time to prepare and align surfaces to be bonded.
• Suitable for interior and exterior applications.
Health and safety precautions
Product in eyes: Remove any contact lenses from the eyes before rinsing thoroughly with plenty of water (lift eye lids). Rinse for at least 15 minutes. Seek medical attention if any discomfort continues. Product on skin: Wash skin with soap and water – do not use solvents. Seek medical attention if irritation persists. Product ingested: Never make an unconscious person vomit or drink fluids. Get the affected person to drink a lot of water in small gulps. Do not induce vomiting. Seek medical attention if discomfort continues. Product inhaled: Move to fresh air and seek medical if nausea and dizziness persists.
When working with product, it is advisable to wear gloves and safety glasses in order to avoid direct contact with the skin or eyes. If product comes in contact with skin or eyes flush thoroughly and immediately with water. If irritation continues, seek medical attention ALCOLIN CONTACT ADHESIVE is flammable, thus keep away from naked flames and ignition sources. Always work in a well ventilated area. Do not breathe in vapours. For unventilated areas, a NIOSH approved respirator will be necessary Keep ALCOLIN CONTACT ADHESIVE out of reach of children.
There are currently no reviews for this product